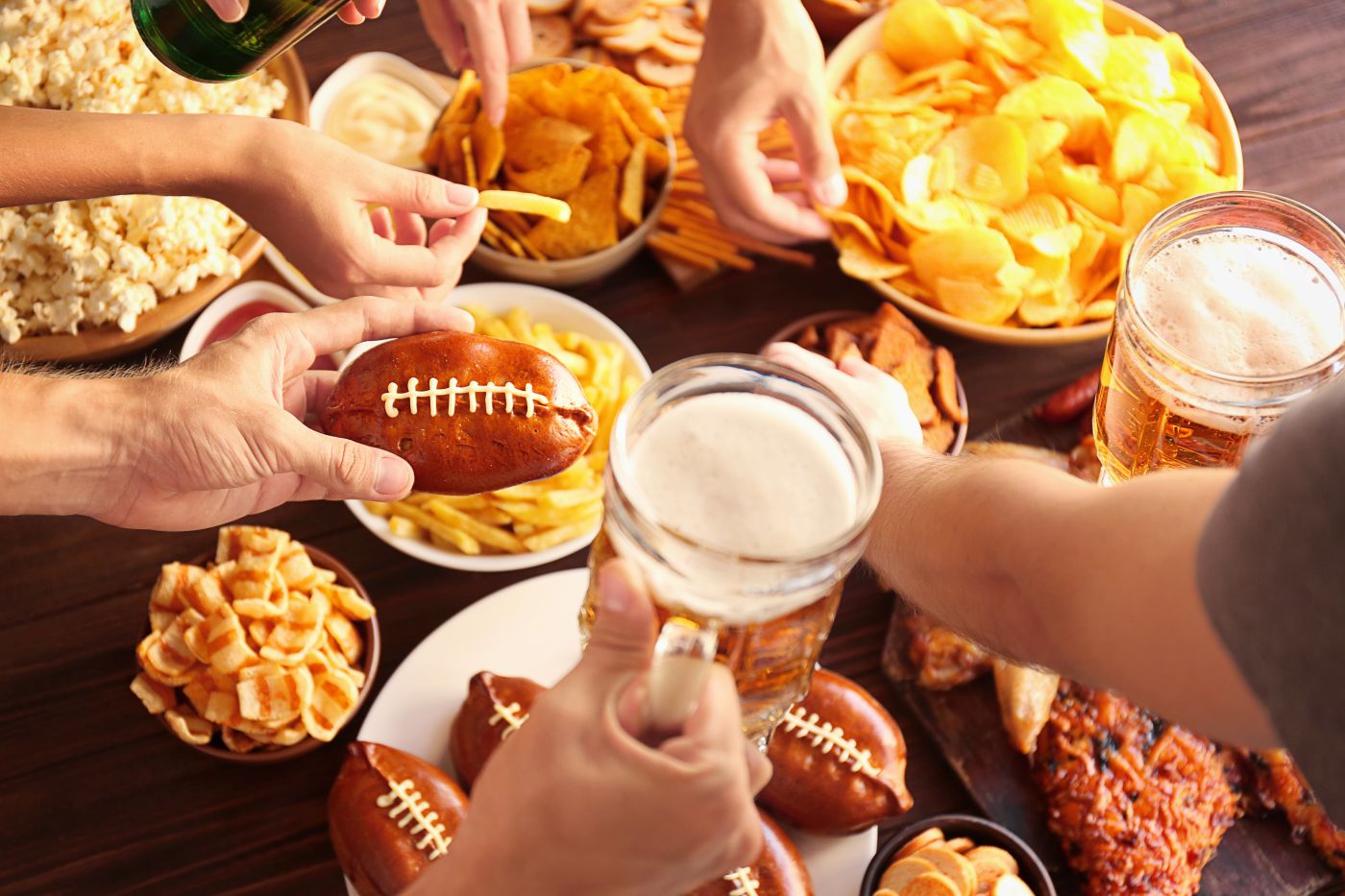 DANGERS OF SUPER BOWL SUNDAY
---
An early year event that anyone, football fan or not, can get into is Super Bowl Sunday. Unfortunately, this time of year is also one of the more deadly days of the year for car accidents. If you plan to host or attend a Super Bowl Sunday event, you face many risks on the road. From drunk drivers to being overly exhausted after a late party night, you face a higher chance of a motor vehicle collision on this fun-filled day.
Super Bowl Sunday Drinking Can Be Deadly
Super Bowl Sunday has a storied tradition of friends and families gathering to enjoy lots of alcohol and amazing food. What is often not spoken about is the consistent tragedy that follows when drunk or buzzed drivers get on the road after the game event has ended. Mothers against Drunk Driving shared statistics from 2017 that showed alcohol-related deaths on Super Bowl Sundays totaled 61, which accounted for 47% of reported crashes on game day.
Top Tips for Hosting a Safe Super Bowl Party
While there are other risks besides car accidents on Super Bowl Sunday, making plans ahead of time to ensure you or your guests have a safe experience is critical. Consider our top tips below to host or attend your game day event safely:
If you are the host, offer a large array of beverages, including non-alcoholic options, as well as plenty of food to counter the side effects of alcohol.

Whether you are the host or a guest, drink responsibly, and limit how much you partake of alcoholic beverages. This may help you be aware of other sobriety, too.

As a host, you should encourage your guests to have a designated driver who won't be drinking.

If you or a guest are too tired or intoxicated to drive home, consider calling a cab or stay the night in a guest room if possible.

When the evening is nearing its end, stop serving or drinking alcoholic drinks and switch to water, tea, or soda.

Never push your guests to drink if they don't want to, and don't automatically refill their drink when empty. If a guest is already visibly drunk, don't serve them anymore.

When you or your guests are heading home, be sure to remind them to buckle up before they pull away.
Hurt on Super Bowl Sunday? Call Diehl & Hubbell Right Away
Hosting or attending Super Bowl events will always bring opportunities for injuries. Whether you get hurt in a car accident, or an intoxicated guest falls down your steps during halftime, unexpected situations occur.
Speak with the experienced Ohio car accident attorneys of Diehl & Hubbell if this happens to you on Super Bowl Sunday. We are easily accessible for anyone in Southwestern Ohio, including the communities of Lebanon, Hillsboro, Wilmington, and Hamilton. Diehl & Hubbell has a reputation that you can trust to ensure you get the fair compensation you deserve. Contact our office online or call us to schedule a free initial consultation.